Amazing Happenings
We've done so many exciting things in a short amount of time! Keep checking back to see our latest adventures and initiatives. Many of these activities and more are showcased in our Photo Gallery as you scroll down this page.
We Sponsored a Race Car!
How many people can say they sponsored a race car? Well, leave it to DITR to do just that very thing! We love our job and connecting with people and businesses within the community.
DITR Photos & News
We are in the process of wrapping all our dumpster bins. These are exciting times. We have already asked that you tag us on social media if you see us 'rolling' down the road. These wraps were done by an out of state friend and resource. All we had to do was 'put them on' or install them. That sounds easy…right!
Hold on for a second, let's pretend that this is an easy task….AND that is NEVER rains in Houston. So, getting hte vinyl stickers placed on all our bins has proved to be a larger task than once thought.
However, this experience has probably allowed us to have a LARGE billboard on wheels – rolling through the streets of the Greater Houston Area (GHA).
Local Partnerships
We have even partnered with local success stories, such as Xterior Scaping in Humble. If you are not familiar with that business, check them out at https://www.facebook.com/XteriorScaping/.
…and now….be sure to check out our Photo Gallery below…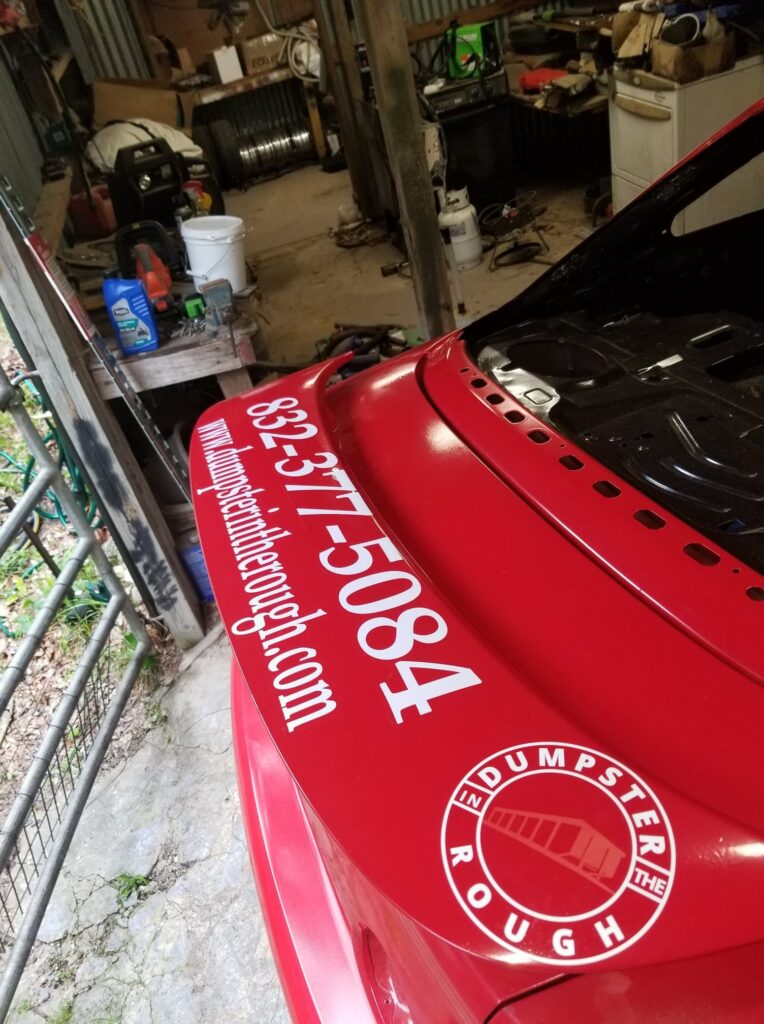 In Conclusion…
We look forward to continuing to connect with each and every one of YOU! We hope you enjoy our photo gallery. Perhaps you will find YOUR job site featured soon too!