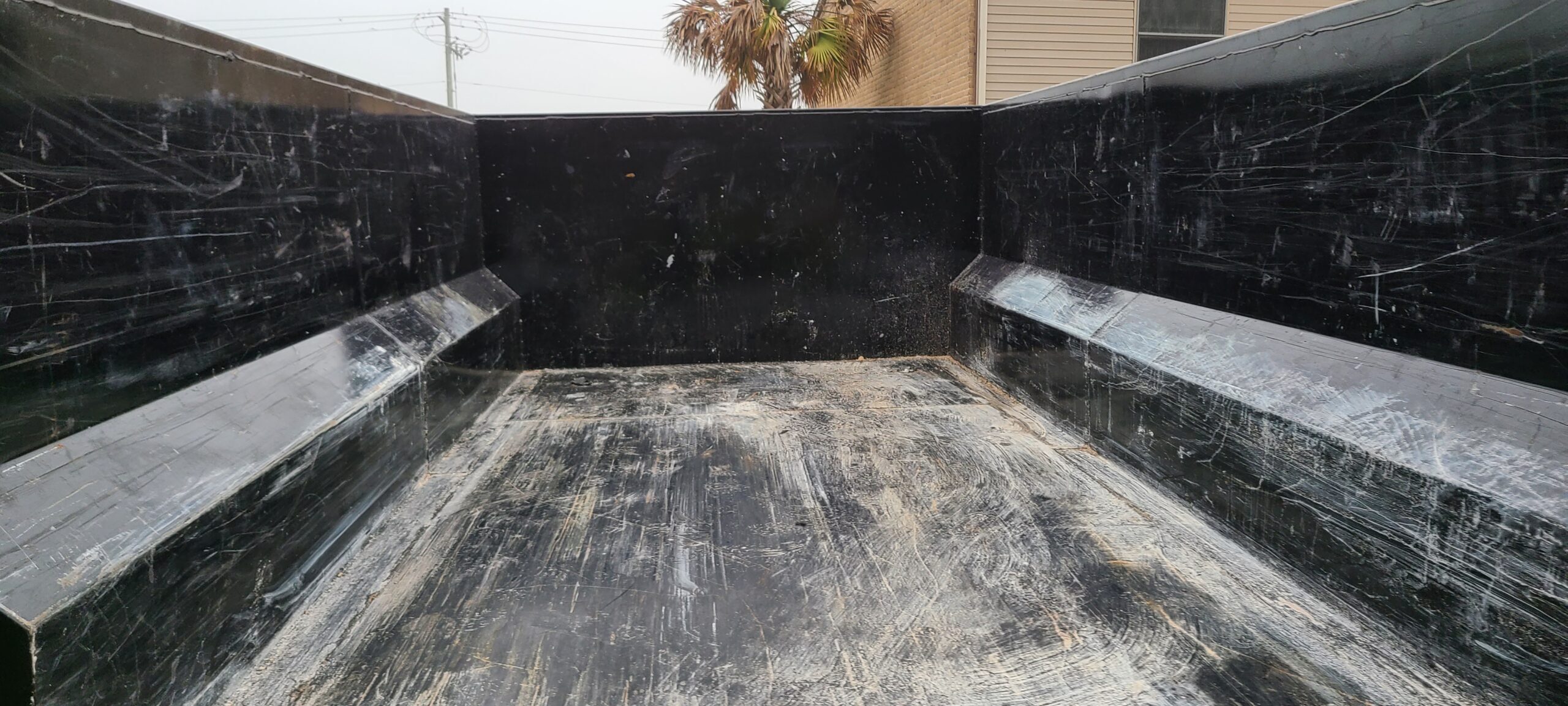 Do you like playing Tetris?
Tetris is a game that – for some – might be addicting. You try to 'shuffle' objects around to make them fit in all the right places. Well, filling a dumpster is a little like playing Tetris. In fact, you have to move items around to optimize the available space – regardless of the dumpster or dumpster trailer.
Here are several tips for filling YOUR dumpster…
TIP 1: Fill evenly left-to-right
When a trailer is not balanced, it can become increasingly more difficult to drive the trailer or dumpster down the road. Therefore, it is best to ensure that if you fill a heavy item on one side, that you offset the item weight on the opposing side. This will help with distribution and make it easier to continue to fill the structure.
TIP 2: Large items should be added to the dumpster FIRST
If you load larger items first, you will have a better idea of the remaining space to add smaller items. Additionally, smaller items will be able to be added as 'fillers' between larger items; therefore, conserving space in the entire structure (we will cover the reasons a little later in this posting).
TIP 3: Last in first out!
This is an item that at a first glance would only apply to those persons that might be unloading the dumpster or trailer. However, when a client is filling the dumpster on his or her own without relying on DITR or another junk removal service, there may be times when an item is loaded once, but later the person(s) filling the structure notice that an item has to come out of the trailer to fit items in a different way.
TIP 4: Fill in empty spaces with small items
Keep in mind that most dumping services will either charge by the load, job, or by a partial job based on a price point or amount of space taken up within the structure.
That said, space is of the essence!
NOTE: In terms of space conservation, always ask questions of the dump service AT THE START. Many service companies have hidden fees beyond what is advertised plus the percentage for local taxes. *SOME* dump services may charge separately for the following – so always ask the right questions initially:
Dump or landfill costs in addition to the advertised rental fee
Admin or paperwork costs
Extra tons of weight
Extra days (on the rental side)
Going over the top of the structure (height)
How can Dumpster In The Rough Help?
Dumpster In The Rough can help if you find yourself in any of these situations:
You need junk removal or a dumpster rental for your home or business
You are the 'new owner' of illegally dumped trash
The need to clean your home post-divorce or holiday party
General cleanup of an estate or post-death of a loved one
A wholesaler that bought a home in disrepair and is therefore renovating
Hurricane or natural disaster aftermath
A company that is starting out or rebranding
You have many items to be hauled, donated, or recycled (matching the landfill requirements)
No matter the need or type of job, Dumpster in the Rough is available and immersed in the community. They seek to earn your business and become a trusted resource.
In Summary…
Make sure that you choose a dumpster trailer rental company that instructs you well. So often, owners will simply drop-and-go when it comes to trailer rental. That is, they leave the customer to their own defenses with little to no instruction, but then wonder why they struggle with driving the contents down a busy road – or even worse – a congested highway.
This concludes our tips for filling your dumpster!